In case you thought climate catastrophe was a new thing for video games, remember Wind Waker kicks off due to the Great Flood, right?
For decades now, video games have concerned themselves with the end of things. From the bombed-out nuclear wasteland of Washington, DC in Fallout 3 to the flooded Hyrule of The Legend of Zelda: Wind Waker, popular games have explored the concept of the apocalypse with both goofy humor and stark seriousness, often revealing unpleasant truths in the process. So perhaps it's no surprise that as the all-too-real climate change crisis continues to creep towards a breaking point—even as the ongoing public health disaster known as COVID-19 eclipses it in the public imagination—video game developers are taking steps to systematize the ways that rising sea levels or other ecological catastrophes might overwhelm us in the coming years.
While many of these climate changed-focused games focus on depicting the dire future that experts predict if we refuse to radically alter our behavior patterns, others are a bit more traditional in their approach. And some notable game-makers like Firaxis Games (Civilization) and 11-Bit Studios (This War of Mine) are drawing inspiration from climate-change to craft ludic dilemmas that force players to make radical decisions in the face of overwhelming odds. In other words: if these studios can't necessarily make living through the apocalypse as fun as it sounds, they can at least make it interesting.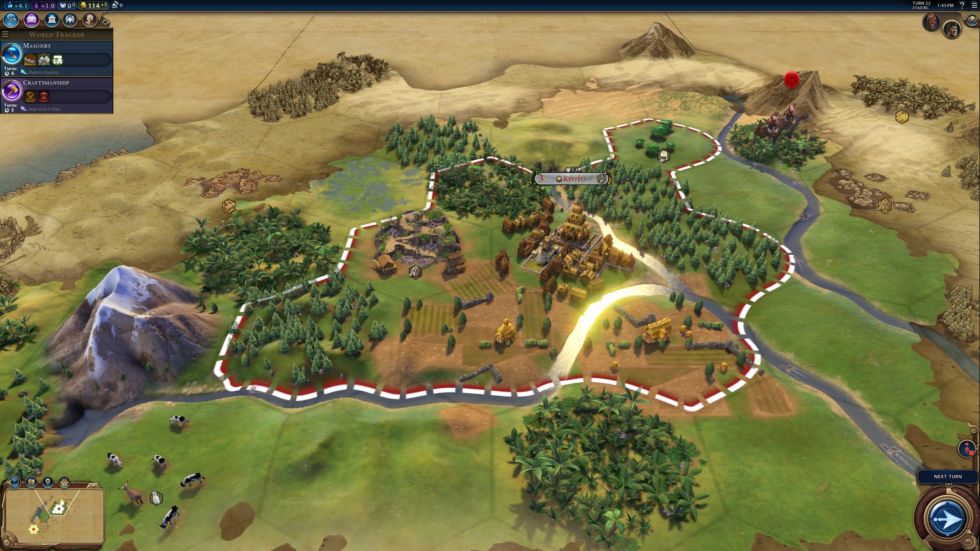 The picturesque environments of Civ6 were about to experience some hardships.
A game that can do both
To be fair, climate scientists have understood for years now that video games have a unique ability to communicate the stakes and severity of this global crisis to a mass audience. Historically, many of these games fit well-within the strategy genre, and developers have tried different approaches to lure players in. For example, the commercial game Fate of the World often overwhelms new players with the heft of its interlocking systems: make a few bad decisions early on, and you'll quickly find yourself hurtling towards a bad ending. All you can do then is apply the lessons learned to a future playthrough. On the other hand, educational fare like the underwater exploration sim Beyond Blue lean more towards accessibility. By focusing on the specific effects of climate change—in this case, the destruction of the Earth's oceans—the game can communicate the costs of a warming climate to a wider audience.
Source: https://arstechnica.com/?p=1679548
Proactive Computing found this story and shared it with you.
The Article Was Written/Published By: Ars Staff