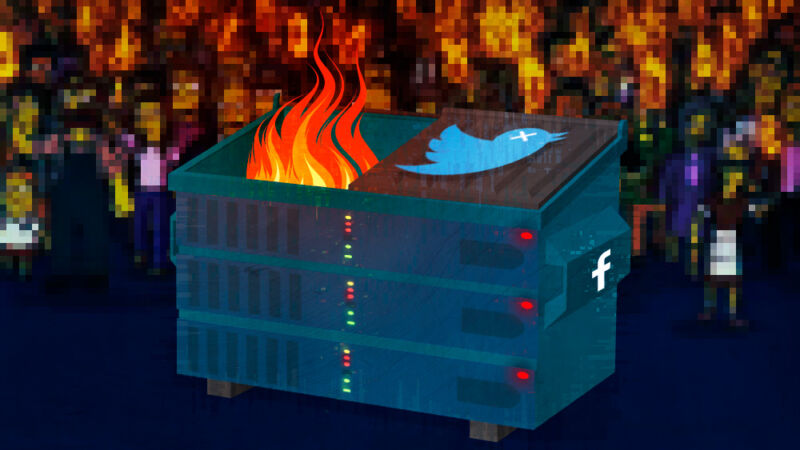 Enlarge (credit: Aurich Lawson / Getty Images / Apologies to the Simpsons)
At long last, we are here at the deadline: after endless months, with roughly 100 million early votes cast, Election Day is finally upon us. There is very little we can project with certainty about the outcomes, except this: it's going to be ugly on social media.
The early vote turnout has been massive, but we probably have more than another 50 million votes yet to go on the big day. Polls begin closing at 7pm Eastern time on Tuesday and cascade over the next six hours from there, until when Alaska and Hawaii wrap up at 1am (EDT) Wednesday. The combination of high turnout, above-average amounts of mail-in voting, and COVID precautions at polling places means we may wait hours, days, or even weeks beyond that point to learn the final results in many states. As if that weren't enough turmoil, President Donald Trump is reportedly planning to declare himself the victor even if large numbers of votes in key states are not yet counted.
The future being what it is, though, tens of millions of us won't be sitting next to broadcast or cable news—or waiting for the first printing of the morning paper—to find out what happened. We'll be glued to our phones and laptops, scrolling through social media apps. So in the face of rampant disinformation, both foreign and domestic, what are those platforms doing to make sure you can trust what you see?
Source: https://arstechnica.com/?p=1718794
Proactive Computing found this story and shared it with you.
The Article Was Written/Published By: Kate Cox