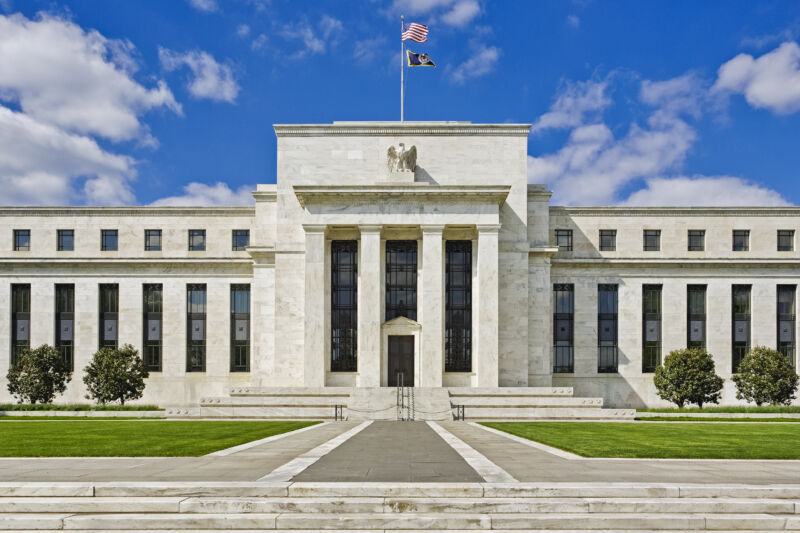 Enlarge / The Federal Reserve Building in Washington, DC. (credit: Rudy Sulgan / Getty Images)
Federal Reserve electronic systems that enable US banks to send each other electronic payments experienced a massive outage on Wednesday afternoon. A Fed statement attributed the outage to an "operational error" but didn't provide much more detail.
The Federal Reserve System acts as America's central bank, and it controls much of the plumbing of the US financial system.
The automated clearing house (ACH) system is used for paychecks, bill payments, and other small and medium-sized transactions across the economy. The Check 21 system is used for clearing paper checks. It takes one to two days for these transactions to clear.
Source: https://arstechnica.com/tech-policy/2021/02/fed-outage-shuts-down-us-payment-systems-for-more-than-an-hour/
Proactive Computing found this story and shared it with you.
The Article Was Written/Published By: Timothy B. Lee